August 4, 2019 | Garagiste North
A Little Bit of This, A Little Bit of That Adds up to a Whole Lot of Fun!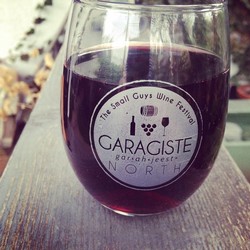 This year Sperling Vineyards will once again be the site for a gathering of the Garagistes. Many of our favourites are returning, but with the growth of the wine industry we are excited to see new small wineries popping up. The likes of Lightning Rock, Scorched Earth and Burnt Timer all seem to have a theme! Added to this year's event will be a wine pairing of Sperling Vineyards and cheese, music by Glendale Avenue, food truck serviice from CrAsian, a cool booth by Taste Advisor and a pop up wine store by Fairview Cellars so you can take the wine you've purchased home with you.
This event gives you an insight into the passion, commitment, craziness and excellence that is the hallmark of a small producer. We love that for many this is their first time showing off their wines to the public. Others have been with us for awhile, carefully crafting their wines and growing their business and reputation. Others have graduated, we'll miss vinAmite this year and Kraze Legz, both who've been with us from the beginning but are on ot bigger and better things.
We wish all of our wineries big and small the very best for 2019 as we make our mark on the BC and international wine scene.