March 28, 2017 | Latest News | Garagiste North
Spring 2017 - It is Coming, Right?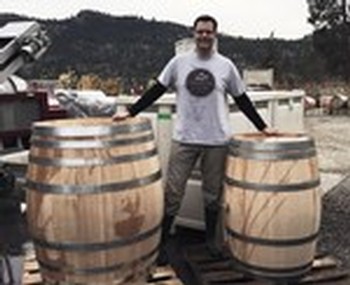 After a very, very, VERY long winter in BC wine country, the Garagistes are happy to see the snow almost completely melted on the vineyards and signs of spring popping up. Though there is little time to rest for those of us in the wine industry, winter does provide a bit of a respite and a chance to plan for the year ahead. So we are now recharged and ready to rock and roll! The Garagiste North Wine Festivals has booked a three-city tour this year to appease our growing fan base and spread the good word about the high quality Garagiste wines being produced in BC. From Vancouver to Parksville to Penticton, each festival will offer a unique lineup of Garagiste wineries and an evolving repertoire of excellent wines to taste.
The festivals are again taking place in Vancouver (new venue!) and in Penticton but this year we are jumping the pond to Parksville on Vancouver Island. The Garagiste Guild is super excited about this addition because we love the Island and the Islanders love small lot wines. This also allows easier access for the Island Garagistes to come and pour at the festival allowing our tasting crowd the opportunity to taste a wide range of terroir through the vast collection of wines being offered.
Spring releases include a variety of beautiful Rosés this year – and we love a great pink.
This year, we are thrilled to again offer an on-site wine store. This amazing amendment to the BC wine laws last year really enhanced our festival experience. We launched the concept last fall at our Penticton festival and it was a huge hit. Festival goers are able to taste the wines and then purchase their favorites before leaving the event.
We have had the opportunity to taste some of the early bottlings and the consensus is spectacular. The 2017 vintage is going to be amazing. We are also launching our Garagiste North Wine Club so do sign up and take advantage of great deals and special offerings to be shipped to your door.
See you soon at the coolest wine festival ever!