September 25, 2015 | Latest News | Garagiste North
The Latest from the Garagistes!
The Hottest Year in Over a Century
This has been the craziest year yet in Okanagan/Garagiste wine country. Our garagistes have been kept hopping all summer with record early ripening and harvests beginning in early AUGUST – the first harvest in the Okanagan was at Garagiste Bella Wines. Some say this will be the vintage of the century and others, like Wendy Rose from Bella further comment that "we will definitely be talking about this vintage for a century!"
Garagistes are revving up for the 3rd wine festival happening this Sunday, September 27th in Kelowna at the Laurel Packinghouse. Ticket sales have ramped up since the incredible exposure in the London Financial Times Magazine who named the Garagiste North Festival as one of the Top Five Festivals in the World! This news draws international eyes to our unique concept festival as well as onto our passionate Garagiste winemakers. Here's the article below: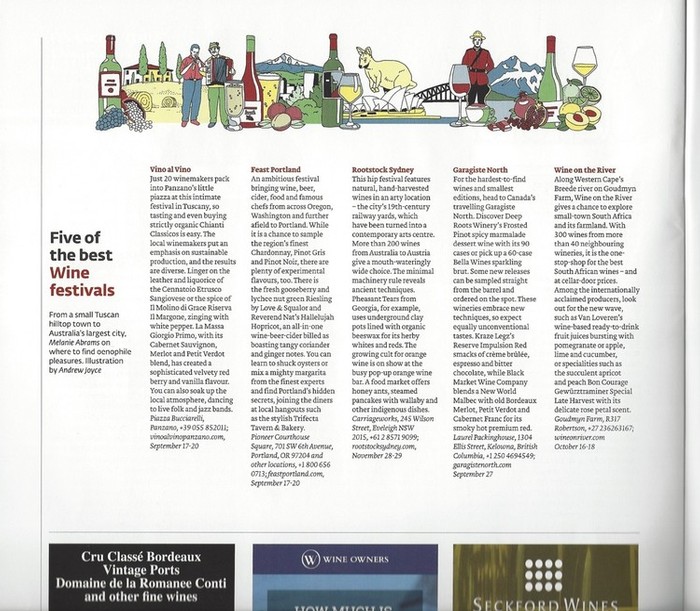 Stay tuned for further news and details on harrowing winemaker heart-stopping moments on this dramatic season: As the Barrel Turns. We will also be announcing the 2016 Garagiste wines that are sure to get palates wagging.
Cheers!